Concrete may be an age-old construction method, but one Japanese project has integrated the benefits of slipformed concrete with new energy solutions.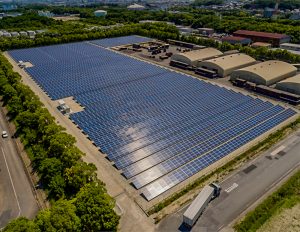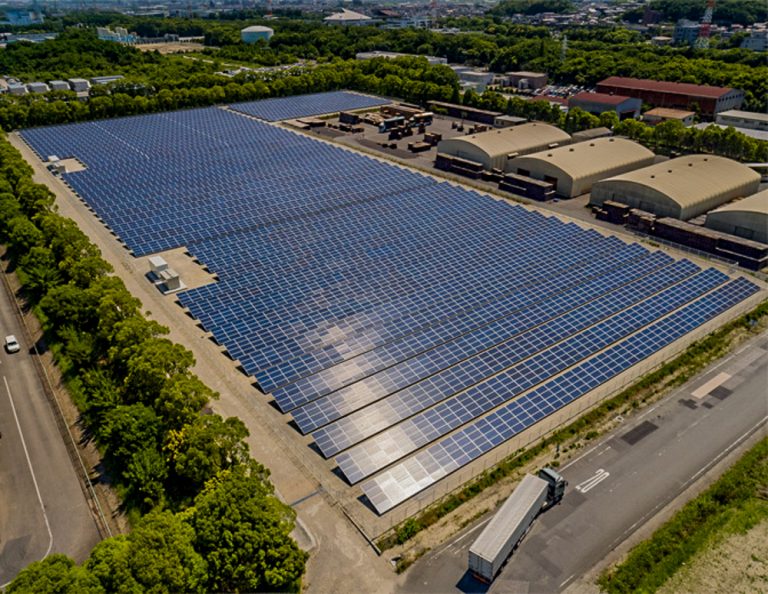 LIXIL Corporation, a leading Japanese company in the living and housing solutions industry, has begun creating renewable energy sources by turning unused land as well as factory rooftops into solar power plants.
The LIXIL Chita Solar Power facility, located in the city of Chita in Aichi Prefecture along Japan's eastern coastline, was build in two sections at LIXIL's manufacturing facility for bidet toilets.
One section was build on the roof of the First Manufacturing Building, making it the first rooftop solar plant in Japan.
The second section was constructed on some empty land adjacent to the manufacturing site. Kajima, the main contractor on the solar project, brought in Power Curber owner Koyanagawa Company Limited to slipform concrete bases for the solar panels to be mounted on.
Koyanagawa's crew tackled the job with their 5700-C-MAX, working 9-hour days, 6 days per week, to finish the concrete bases by the target completion date, which only gave them 22 days to complete the project.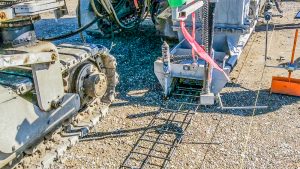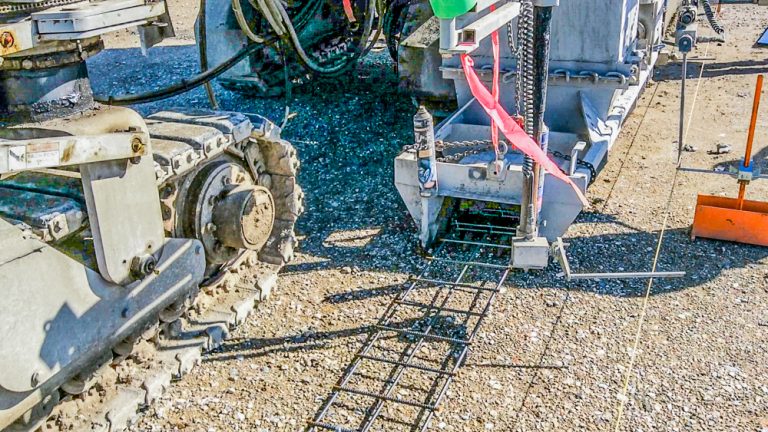 They poured a total of 12.6 km (13780 linear yards) of concrete footings over #4 rebar to reinforce the concrete.
Nearly 18,000 solar panels were then mounted onto the concrete bases. The solar plant also includes nine photovoltaic (PV) inverters, required to convert and store direct current (DC) solar energy into usable alternating current (AC) power that can be fed into the commercial power grid. The power is being sold through Chubu Electric Power Co., Inc.
The newly-opened Chita plant produces 5.2MW (megawatts) of power, which will create 6,000 MWh (megawatt hours) of energy annually. That's enough to meet the power consumption of approximately 1,200 households.
The plant covers 52,330 square meters (563,275 square feet) of previously unused space and will offset about 3,000 tons of CO2 emissions each year of operation. The addition of the Chita plant gives LIXIL 23.92 MW of total solar power production in Japan.
Click the pictures for a larger view