TC-2700
You've paved a beautiful new section of road. Now, all it needs are the finishing touches of texturing the concrete and applying a curing compound. The TC-2700 allows you to follow closely behind your slipform paver texturing the surface longitudinally and spraying curing compound in one pass, saving you from expensive hand labor and bulky work bridges.
The simple design of this two-track machine makes it easy to keep up with the slipform paver and requires only a single operator. Equipped with a shielded spray bar and no-drip stainless steel nozzles the TC-2700 provides an even coverage.
Optional equipment for the TC-2700 includes transverse texturing, burlap drag with hydraulic lift, and a pressure washer add flexibility to the machine's offering.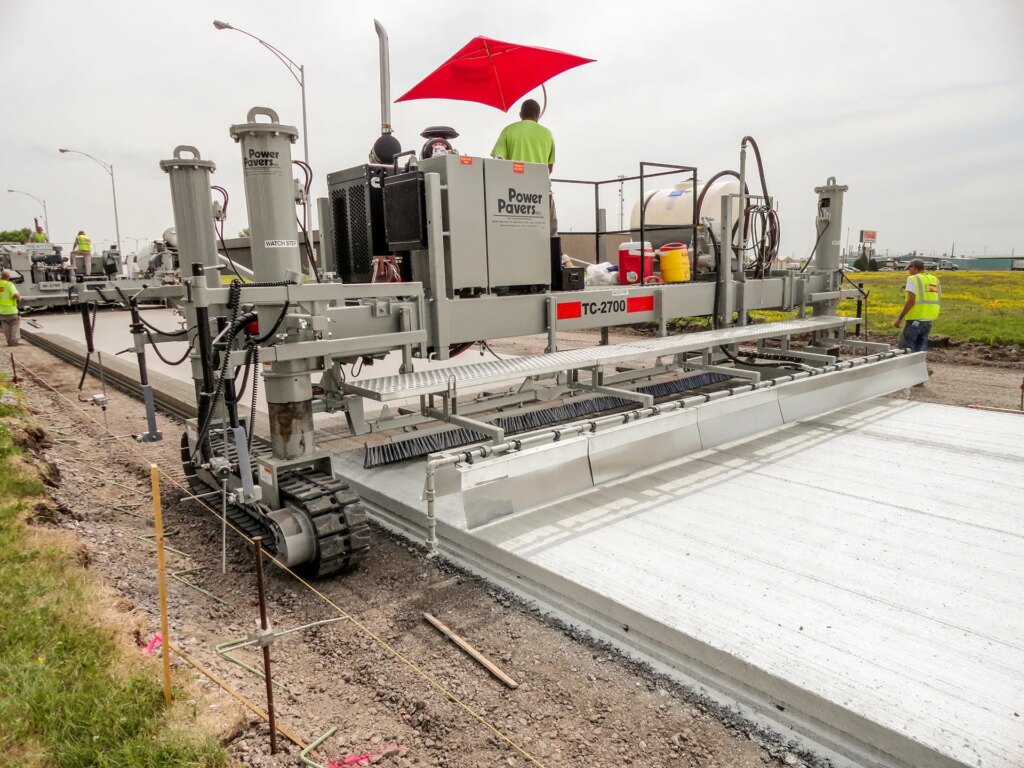 Contact Us Today!
Power Curbers is proud to offer a versatile range of paving machines that are suitable for any type of project.
We have associates and dealers all over the world ready to assist you with your project.
Request A Quote