Looking for pre-owned curb machines for sale? We sell more than just a used machine. We provide a turn-key package inclusive of a dependable machine, custom built molds to your required profiles, stringline accessories, a warranty, and on-site start-up training in your real world conditions. Peace of mind comes as part of the package!
Here are some reasons to buy pre-owned machines & equipment from Power Curbers:
We start with the best used machines. Whether trading in for a new machine or selling outright, we generally get the first shot at pre-owned machines. So, we get to select the machines in the best initial condition.
As the manufacturer, we're uniquely suited to know what to look for in pre-owned Power Curbers and how to get them back into good working order.
Repairs are made with factory original parts.
Instead of accepting the mold that is with a machine available elsewhere, we provide new molds built to your required profiles.
We can include any stringline accessories that you need.
One of our start-up technicians will come to your jobsite, work with your operator and entire crew, and under your real world conditions. Our goal is to get you off to a good start!
We're here with after sale support. We won't walk away from you after the check has cleared!
We have reason to want you to be successful. When you're ready to upgrade, we want you to be confident to buy from us again and again.
We may not always be the cheapest in initial price. We will provide the best overall value!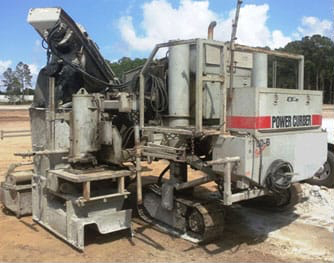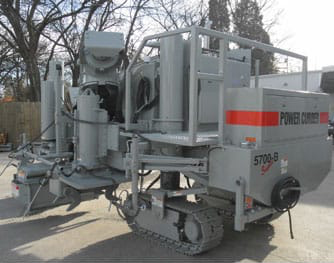 Contact Us Today!
Power Curbers is proud to offer a versatile range of pre-owned and factory-rebuilt machines that are suitable for any type of project.
We have associates and dealers all over the world ready to assist you with your project.
Shop Pre-Owned Machines