Sahara Concrete used their 5700-Super-B to pour approximately 2,000 linear feet of A-curb and L-curb/gutter around the new T-Mobile Arena in Las Vegas.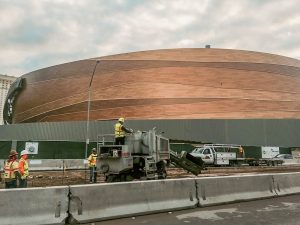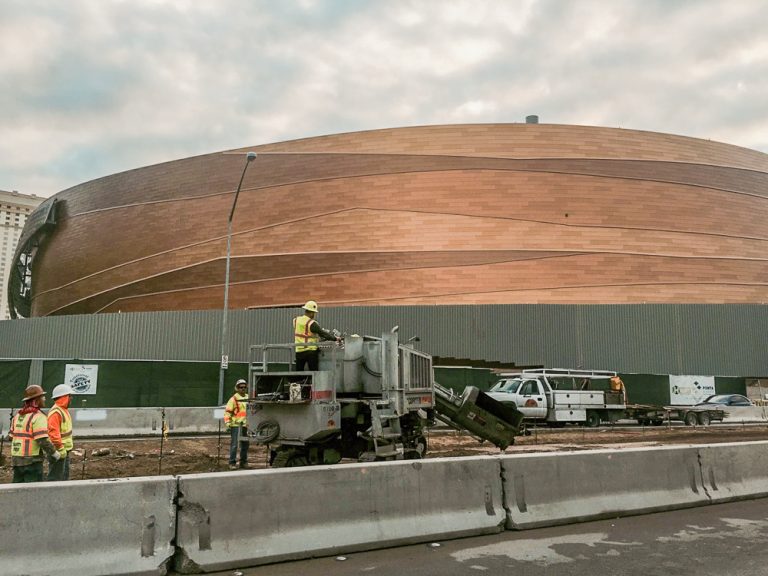 "As always, the machine performed without issue," said Danny Clayton, Vice President at Sahara.
The arena is part of a new development project called "The Park," which will combine the casino hotels and the arena to form a new destination for retail and dining in Las Vegas.
"We poured all of the infrastructure leading up to the arena in The Park area," said Clayton. "We put down the perimeter curbs and they paved asphalt in between, like a typical roadway."
Located west of the Strip between New York – New York and Monte Carlo, the T-Mobile arena opened in April and boasts a 20,000-seat capacity. It was a joint venture between MGM Resorts International and Anschutz Entertainment Group (AEG). The arena will also be home to a new NHL expansion team, which is expected to debut for the 2017-2018 hockey season.
"Time constraints are always a challenge but this one was very tight, since The Park and the arena were to open simultaneously," Clayton said. "MGM is a demanding customer who likes things done quickly."
Despite the challenges of the job, Sahara was proud to leave their mark on this new addition to the Strip.
"Being a part of the arena construction itself was great – it was a very notable project," said Clayton.
Click the pictures for a larger view