Equipment Financing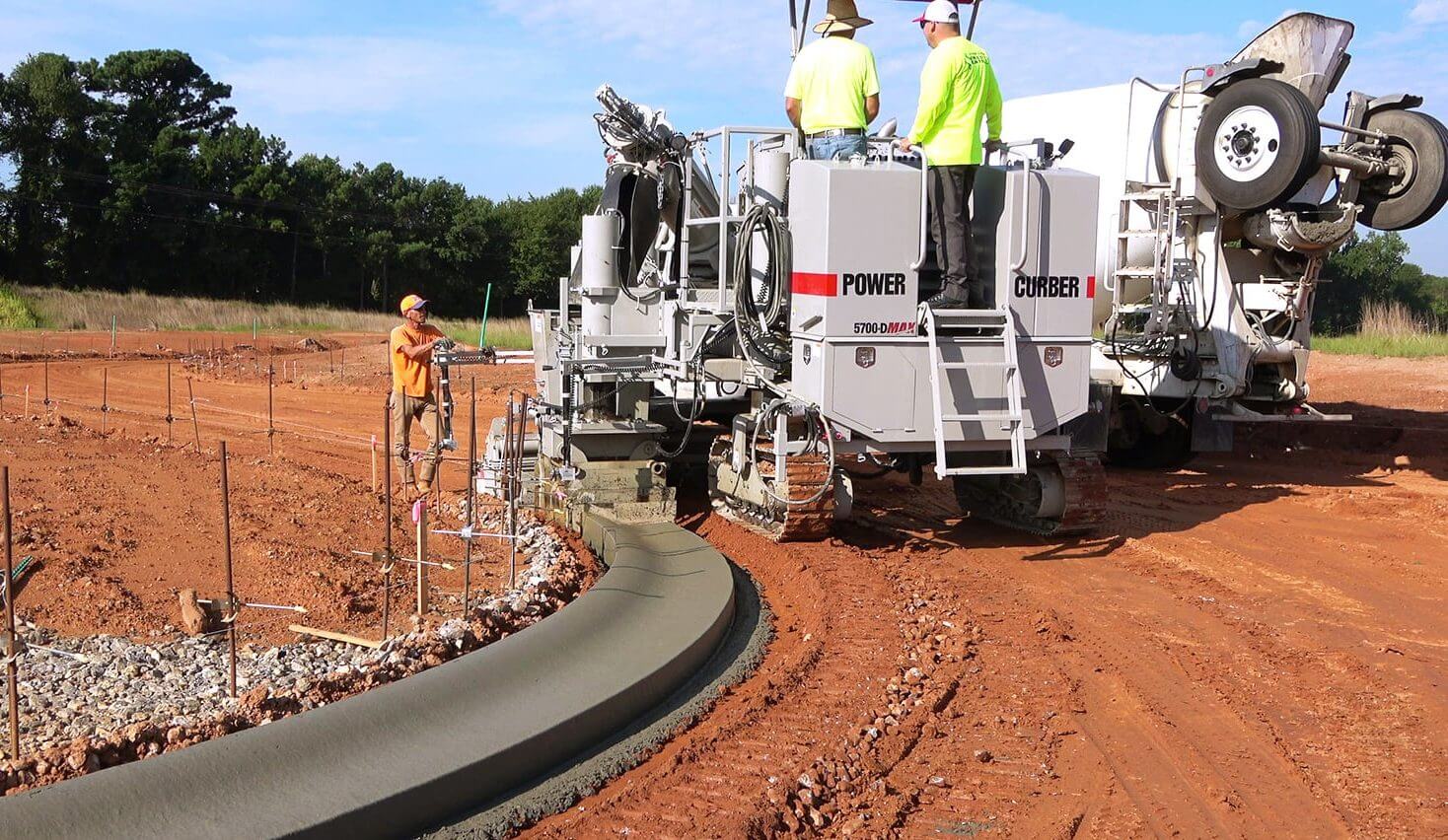 Power Curbers & Power Pavers has teamed up with DLL to offer outstanding and competitive financing options for all of your new and used slipform equipment needs. We have worked together on many successful financing transactions for customers and have a simple process to answer your questions and get you taken care of quickly and easily.

Benefits
Loan
Fixed Price Purchase Option (FPPO)
Fair Market Value Lease (FMV)
Benefits
Competitive Rates
DLL offers special low rates on new equipment and our rates for used equipment are always highly competitive.
No Big Cash Outlays
You can acquire the equipment you need with minimal or no cash outlay. In most cases, advance or down payments are not required.
Keep Your Credit Lines Open
Unlike traditional lending, our financial products don't affect your bank lines of credit. So your capital resources remain intact for when you need to access capital to subsidize growth or meet operational needs.
Adapts to Changing Circumstances
From flexible payment schedules to add-on equipment requirements during the life of the equipment, we offer financial solutions flexible enough to adapt to just about any business situation you're likely to face.
Get the Technological Edge
Using the latest equipment and technology can give you a real competitive edge. But today's state-of-the-art equipment is tomorrow's technological dinosaur. Leasing lets you upgrade to new equipment anytime during or at the end of your equipment contract term.
Maximizing Your Tax Advantage
Depending on the type of finance product you select, your payments could be treated as a fully tax deductible operating expense or you may be able to take accelerated depreciation of the equipment and interest expense as deductions for tax purposes. And for many businesses that's a vital benefit.
Go With The Cashflow
DLL's flexible financing options let you schedule your payments to fit fluctuations in your cashflow. For businesses tied to seasonal fluctuations, for example, your equipment agreement can be structured up front so you make payments at the times when you have the income to do so. We help you make optimal use of your cash reserves. So if your business has fluctuating revenue streams, you can make lower monthly payments when revenue drops, higher ones when your business is at its peak, and even skip payments during those really slow months. And we're more than happy to match cashflow to fit your income streams. Whether that's annual, bi-annual, quarterly or monthly.
Flexible End-of-Term Options
We structure all our products to ensure you're in control. So, at the end of your agreement you can continue financing the same equipment, lease new equipment or return the equipment. It's entirely up to you.
Finance the Equipment You Need
With DLL, you can finance just about any piece of equipment you might need to generate income, increase efficiency or cut labor costs.
Financing with DLL is Always Quick and Easy*
In most cases, a single phone call or email is all it takes to get the process started. Depending on the transaction size, credit approval can often take place the same day. And if you already have a line of credit, it's even faster.
*Financing subject to credit review and approval and other terms and conditions. All financing is in DLL's sole discretion.
Loan
You make fixed payments over the term of the contract and you have ownership of the equipment.
Features
Level monthly payments
You own the equipment and claim depreciation and interest deductions for tax purposes
Payment of equipment over time
Benefits
Fixed costs help your budgeting
You take full advantage of tax benefits
Conserves your working capital
Fixed Price Purchase Option (FPPO)
You can purchase the equipment for an amount specified at the beginning of the term or return the equipment to DLL.
Features
You have the options to purchase for a fixed price stated on the agreement
Payment of equipment over time
Benefits
Fixed costs help your budgeting
Optional ownership
Conserves your working capital
You only pay the scheduled rents
Fair Market Value Lease (FMV)
An operating lease where you may purchase the equipment for a fair market value at lease end, extend the lease, or return the equipment to DLL.
Features
Level monthly payments
You have the option to purchase for market price
You may claim your payments as an operating expense for tax (subject to advice of your tax counsel or accountant)
You only pay the scheduled rents
It may provide for a planned replacement
Depreciation claimed by DLL
Benefits
Lower monthly payments
Fixed costs to support your budgeting process
Optional ownership
Conserves your working capital
At term end, you may return the equipment